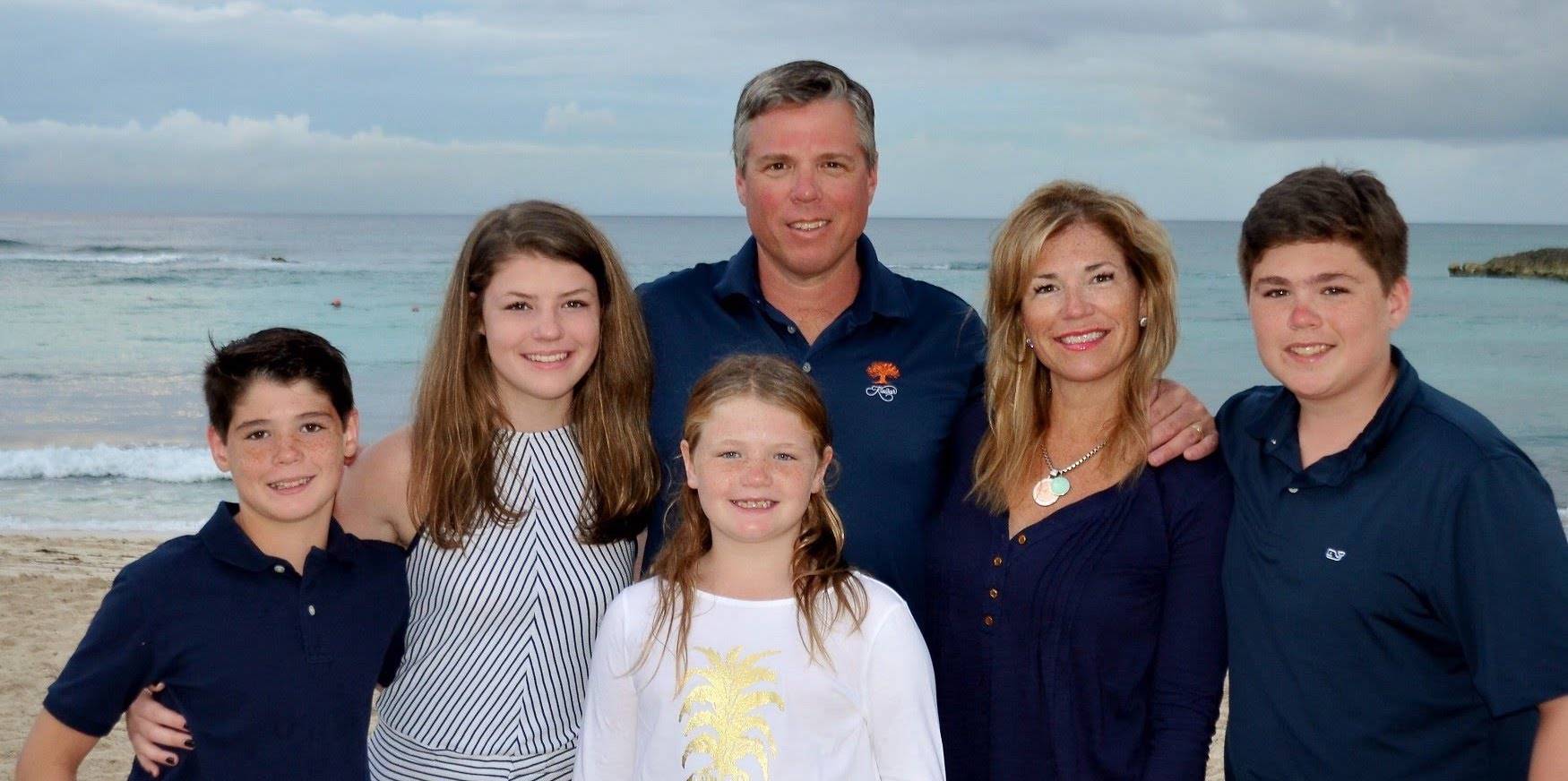 Hello there!
My name is Kara and I am thrilled to introduce you to Scenties… Patent-Approved Stretch & Sniff Hair Ties, Headbands, Scrunchies, and NOW Face Masks!
I grew up during the best decade ever….The 80's!
Yes, I had a perm, wore shoulder pads, loved the movie, "Pretty In Pink" and spent hours collecting and trading stickers. My favorite stickers were, of course, Scratch & Sniff! Fast forward 30 years…. Clearly, my love for Scratch & Sniff Stickers has remained.
While raising my 4 incredible kids and owning 4 dogs (my other babies), I have created Scenties – Stretch & Sniff Hair Accessories.
Scenties are comfortable and functional while still being fun. They are great for all sports and fashionable to wear out with friends.
The concept is very similar to Scratch & Sniff Stickers but instead of scratching we are STRETCHING Then SNIFFING. All of the fun fragrances like Cotton Candy & Bubblegum have been tested and approved by my kids and their many friends.
My kids are very much involved in my business. They help me think of new ideas, guide me through social media posts, and spend endless hours posing for different photos that I need to add to my website.
I love being a mom. It is not always easy but the love I feel for these humans is indescribable. They are my world! We live and work in the beautiful, coastal town of Newburyport, Massachusetts. If you've never been, put it on your to-do list.
I grew up in Holyoke, Massachusetts; attended Williston Northampton School in Easthampton, Massachusetts; and spent 4 of the best years of my life at Providence College. Go Friars!
I was a mediocre student & athlete, a terrible artist, and even a worse musician (although I do love to sing). I loved and still enjoy having FUN, laughing, making other people laugh, sitting in the sun, and the color PINK (the brighter the better).
As I raise my kids, in this very competitive world, the joy and innocent fun of childhood seems to have disappeared. We are surrounded by the chatter of politics, riots, and the new pandemic. During these times of uncertainty, our communities need to focus on the importance of mental health. I grew up with a tremendous amount of anxiety and still struggle with it today.
Recently, Scenties has partnered with Child Mind Institute, which is, "an independent, national nonprofit dedicated to transforming the lives of children and families struggling with mental health and learning disorders."
We are so excited about this partnership. We hope to help raise awareness for mental health and help children reach their full potential. www.childmind.org
Scenties encourages happiness and optimism. We believe in the importance of kindness & love and in the power of laughter & joy. My biggest hope is that we can help make the world a brighter & happier place!
Kara Dahn